School holiday playground sessions run during most Peterborough school holidays matching the holiday dates of neighbouring Newark Hill Academy – details here.  Sessions are aimed at school-aged children and activities available include:
Adventure play activities such as swinging, climbing and den building
Creative art and craft activities including woolcraft, batik and claywork.
Visiting the City Farm and helping to care for our animals
Daily special activities including outdoors cooking, water slides, baking, painting, and lots of messy play.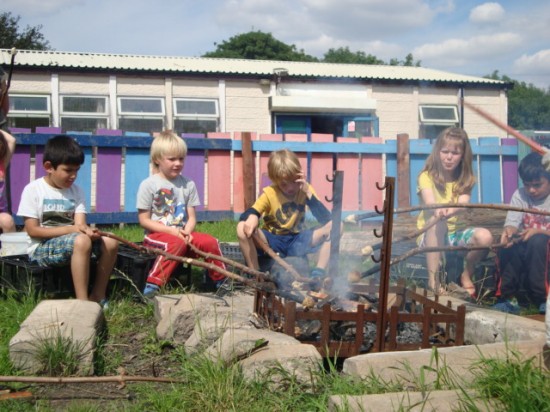 Details of registration fees for our school holiday sessions are found here. There are several different options depending on whether you wish to visit as a one-off and remain onsite to supervise your children, or have full childcare from 830am up to 6pm during school holidays. Please do call us on 01733 340605 in case of query.
All day childcare
Please note that paying a registration fee means that your child can attend our public sessions Monday-Friday 10am-12 noon and 2pm-5 pm. Registrations are due in the Spring, Summer and Autumn, or you can opt to pay weekly (the charge for this is higher).
If you need all day childcare then you need to pay an additional £4 per hour per child to cover the periods 8:30-10am, 12-2pm and 5-6pm. During this time children have full access to the adventure playground, farm and other activities we are running that day. You need to provide a packed lunch for the lunchtime period, and book/pay for your child as far in advance as possible to guarantee their place using this playground additional childcare form.
Want to register?
If your children are new to us, please call to arrange a visit before you decide to register.
Holiday registration forms are available here. You can also collect a paper copy from our playground office and return it once completed, with a cheque made payable to "Newark Play Association Ltd" for the correct number of children. To avoid waiting around during the first few days of the school holidays, we recommend that you pay your holiday registration fees before each school term ends.
Our playground information sheet answers many common queries about attending New Ark.