Show your love for New Ark!

New Ark has been bringing joy to the children of our community for 48 years, and we want to secure its future for many more years to come.  Like many organisations, New Ark was hit hard by COVID-19 and the subsequent restrictions and lockdowns. Inflationary pressures plus the energy crisis, which has seen our bills rise to thousands of pounds per month, has put us under considerable financial pressure.
If you have any ideas for fundraising, can offer your time, skills or resources, or want to help in any other way, please email us at Newarkplay.office@gmail.com
Ways you can help


If you love New Ark there are lots of different ways you can support us….
Follow, like and share our social media posts across your networks; @NewArkPlay on Instagram, @NewArk_Play on Twitter and New Ark Adventure Playground on Facebook
You can also support us through Amazon Smile – Amazon.co.uk: Low Prices in Electronics, Books, Sports Equipment & more – to find us search for 'Newark Play Association'
Recommend our services and facilities to your friends, family, school, college, employer, and any clubs and groups you are involved in – tell them about our Parent and Toddler Group, Preschool, After-school Club, Holiday Club, Play Support Service, Eco Centre, facilities for Group Visits, Adult Social Mornings, Animal Care Courses, Placements for Animal Care Students, Enrichment Activities for Duke of Edinburgh and Princes Trust, Volunteering opportunities, Corporate Social Responsibility Project Opportunities and Children's Parties.
Organise a fund-raising event for us in your neighbourhood, or at your work, school or college (e.g a coffee morning or a sponsored activity)
Ask your employer to sponsor New Ark – many organisations allocate funds for Corporate Social Responsibility activities, could your employer support New Ark with funding and/or resources
Put up our fliers in your workplace – you can download our latest flyer here or ask us for paper copies
Come along to our fundraising events and bring your friends and family along to join in the fun
Book one of our fabulous birthday parties! Check out our What's On page to see some of the fantastic feedback we've received for our parties, which appeal to a wide range of ages. Find out how to book on our Parties page.
We're rated Good by ofsted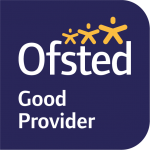 You can view our most recent inspection report here
At New Ark children can enjoy all kinds of play, safely under adult supervision, indoors and out, all year round.
Adventure Playground
Many of the structures in our traditional adventure playground are handmade on site, using traditional building materials and discarded industrial parts. Children can explore risk in a controlled environment, supervised by professional playworkers who know when to let children work things out for themselves and when to help out. Children get heaps of exercise, fresh air, contact with the natural world and all the benefits of play!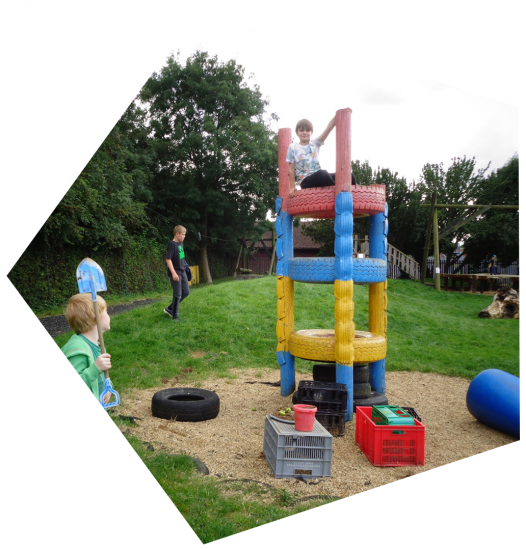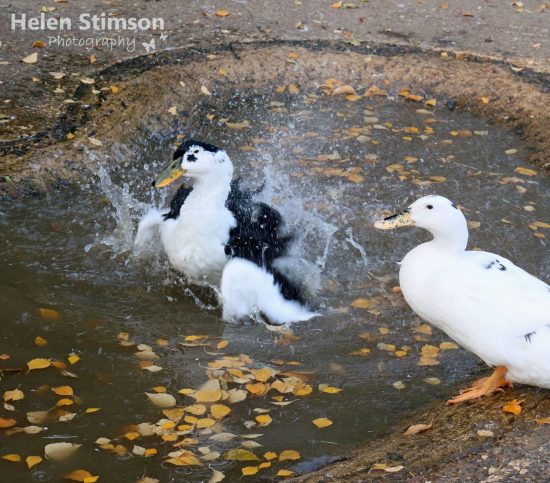 City Farm
New Ark is the only City Farm in the Eastern Counties. We have a variety of animals and birds on the farm and our children learn how to handle and care for them under the supervision of our staff. There are also fresh free-range chicken and duck eggs for sale. You can sponsor an animal and there are opportunities for volunteering for young people and adults of all ages and abilities – including enrichment activities for Duke of Edinburgh and Princes Trust. We provide placements to animal care students and deliver animal care courses to the local colleges. We also offer social mornings for adults with additional needs, plus group and family visits, and children's parties.
Eco Centre
With its woodland area, sensory garden and small orchard, children can observe the life cycles of wild creatures. They also learn to appreciate the colours, shapes and scents of plants. The area contains both purpose-built and loose natural play structures, which are generally suitable for younger children.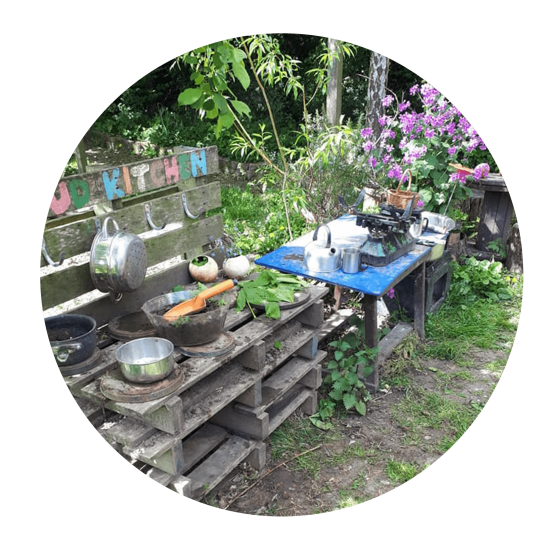 Newsletters
Holiday/Term Dates
Spring Term:
4 January – 11 February 2022
21 February – 30 March 2022
Summer Term
20 April -27 May 2022
6 June – 22 July 2022
Autumn Term:
Starts 5 September 2022

At New Ark we learn how to manage risk
We don't mind getting messy
We value our world