Do you want to visit our adventure playground and city farm as a one-off during the school holidays?
During school holiday sessions  we welcome occasional visits from families with children of all ages. Sessions are 10am-noon and 2-5pm and entry is by donation with minimum amounts detailed here. Parents must stay with and supervise their children at all times. Please note that family visitor numbers are restricted – to avoid potential disappointment please call us on 01733 340605 before you set off. You will find that mornings are often much quieter during school holidays.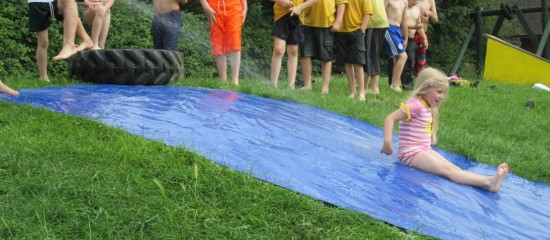 You can also leave your school age children in our care as a one-off during school holidays. This facility is available between 10-12 and 2-5pm for unregistered families and prices are detailed here.
If you wish your child to remain over the lunchtime period 12-2pm then they must be a fully registered member – see here. Please do call us on 01733 340605 if you have any queries.
Group visits – term time only
We also welcome term time visits from groups of children e.g. schools, preschools, cubs/brownies, etc. Again price details are here and you can call us for details on 01733 340605.
Birthday parties – weekends only
Our premises are available at weekends for a birthday celebration which is suitable for toddlers to young teens. Your guests can feed and groom the animals on our City Farm, take part in a treasure hunt in our woodland garden, and explore our traditional adventure playground. Plus exclusive use of our main room to have some party food and play games. Download our birthday parties leaflet for more information and look at the pricing details here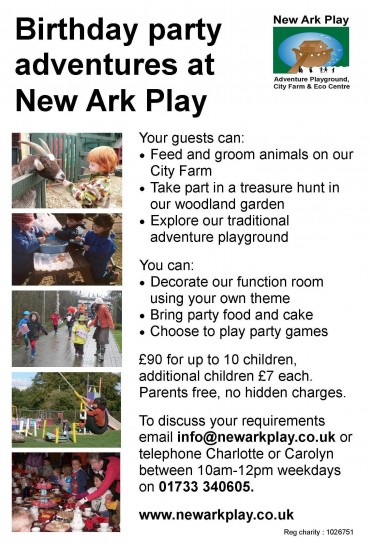 .